"Improbabilis", vegetation under the war shells


Nicolas Deshais-Fernandez et Anthony Rojo

A spotlight on the incredible conquest of Nature on the roof of the underwater base, a charismatic and enigmatic building of the city of Bordeaux.
Opening on Wednesday, May 30th – Exhibition from May 30 to July 13th, 2018
Its roof bears the stigmata of the bombings. Concrete bomb guards flew in places under the intensity of the shells, leaving gaping holes in the framework of this building built by the Germans during the Second World War.
As unlikely as it may seem, these holes now welcome pockets of nature a spontaneous, rich vegetation has grown: oaks, ash trees, willows, ferns and even wild orchids!
Over the decades, Nature has regained its rights, and real landscapes have settled in this atypical structure, out of sight and without any human intervention.
With the sponsorship of Gilles Clément, landscaper, botanist, thinker and writer.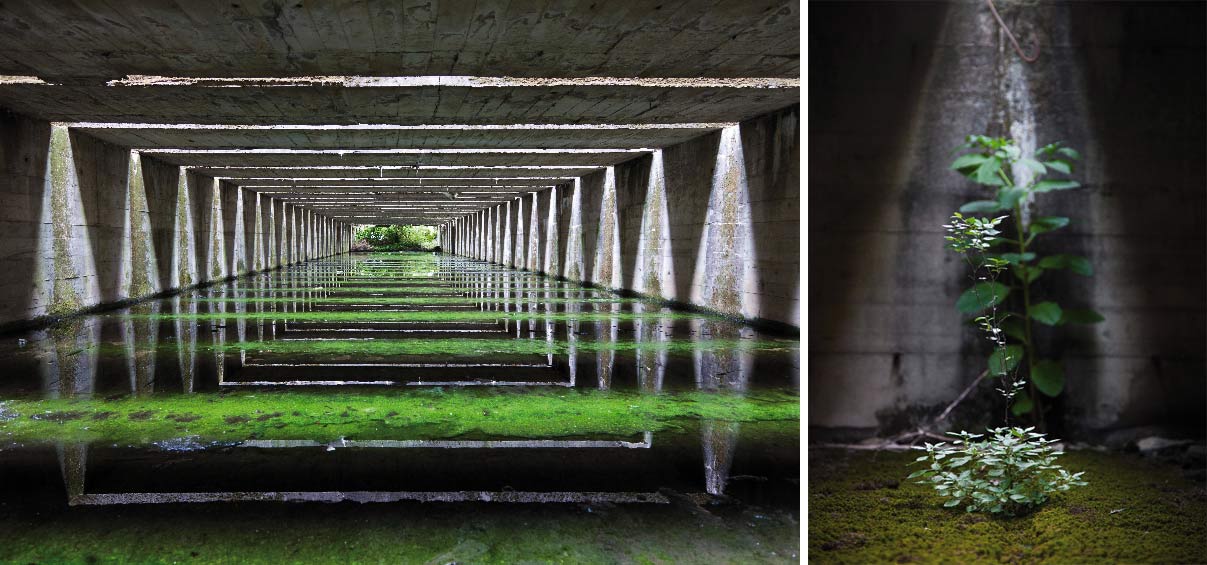 Presentation of the exhibition by Nicolas Deshais-Fernandez :
EnregistrerEnregistrer