Gregory Everingham is from Papua New Guinea. He lives and works in France for almost 30 years.
With extremely fine paper cutouts, and with a multitude of details, Gregory Everingham draws fantastic scenes appealing to the pagan mythological imaginary. Deeply inspired by his childhood years spent in the lush vegetation of his island of Oceania, and his fascination with Aboriginal beliefs, his creations are a true ode to mother-nature.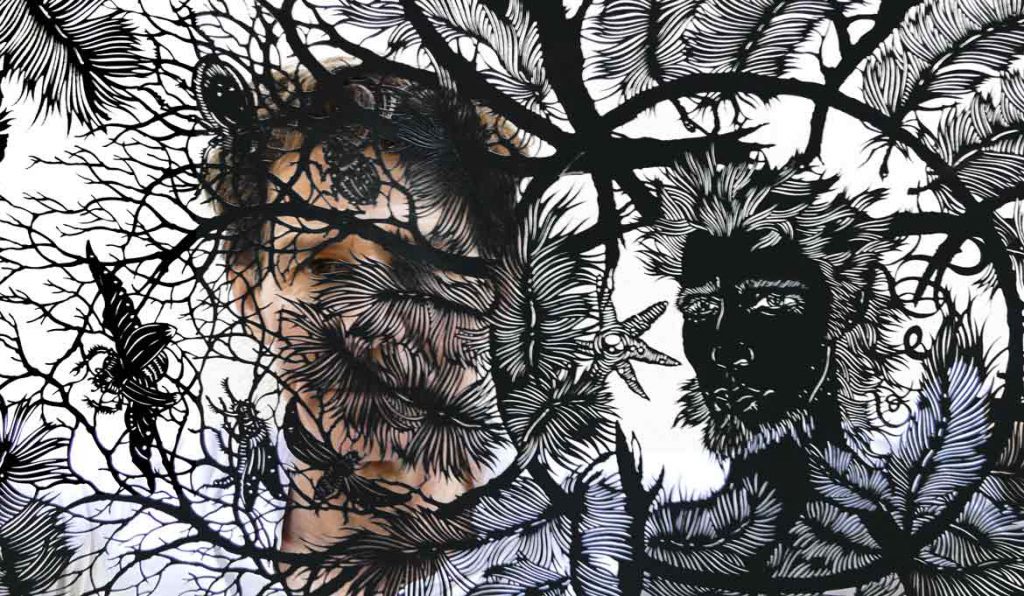 This constant inspiration of nature in his creations brings him a few years later to work the "faux bois", a know-how dating from the XIXth century, result of the discovery of the cement associated with the "return to the nature" concretized in the style of romantic gardens, and whose parisian park "Buttes Chaumont" is the most typical example. Gregory Everingham then made several series of sculptures and outdoor furniture. The "faux bois" that seems to be "worn out by time" represents here a way of "creating nature" while seeking History in it.