An exhibition by Anne Catherine Becker Echivard
From December 8 to January 30, 2020

Opening on Tuesday December 8, 2020 from 6.30 p.m. to 8.30 p.m.
Followed by an afternoon on Saturday December 12 from 2 p.m. to 7 p.m.
« We are such stuff as dreams are made on, and our little life is rounded with a sleep »
William Shakespeare.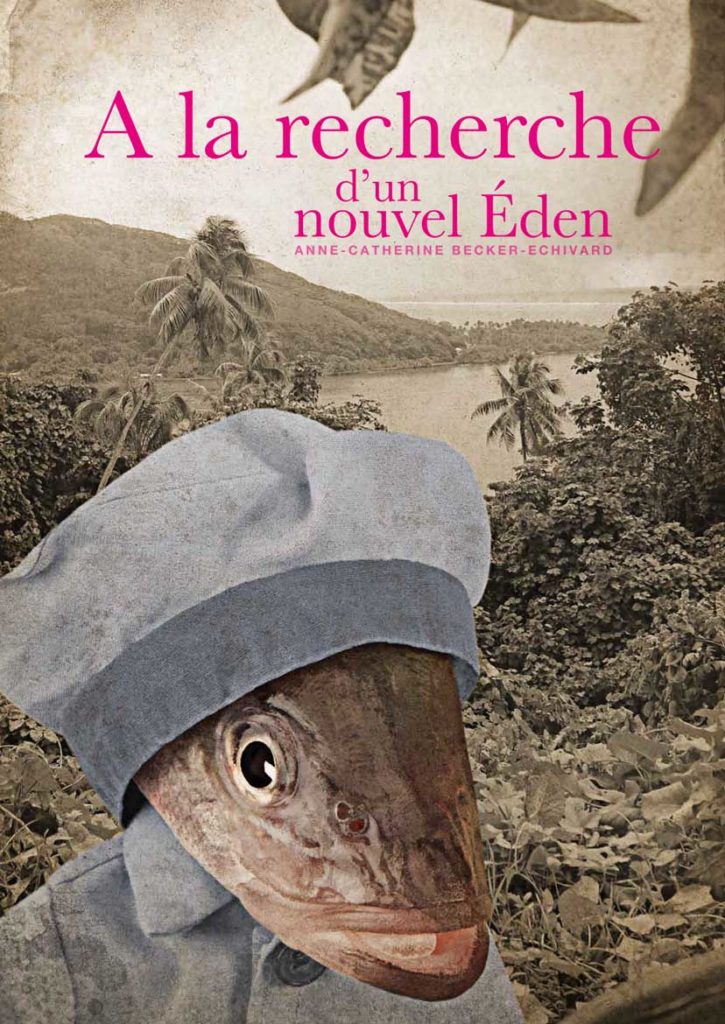 But the fish does not dream, it does not sleep, it never closes its eyes, even when it is dead. He finds incredulous, the degradation of his kingdom.
With this new series, Anne-Catherine Becker-Echivard exhibits fish that continue to caricature humans,
but this time, fishes have left their natural environment, endangered by pollution and irresponsible human behavior.
Driven by an instinct for survival, they turn their backs on their lost paradise, and seek, out of the water, a new Eldorado.

Like the Great Navigators, they explore a new terrestrial world, made up of long sandy beaches, bordering, which we can guess, forests with lush vegetation.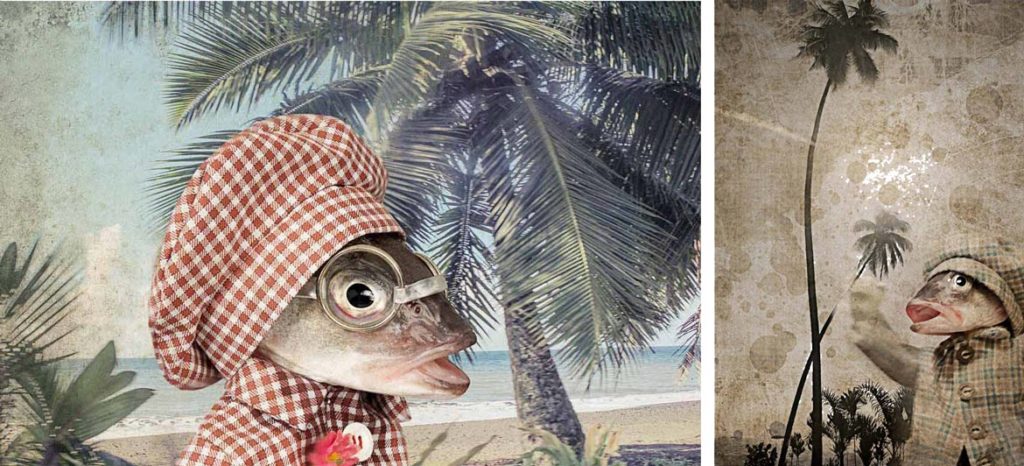 The general atmosphere is subtly retro, and the dream (that of a new Eden?) envelops the images.
The work of Anne Catherine Echivard has always subtly associated humor with situations, but here, a certain gravity emerges from this new series.
In a sepia dreamlike setting, Anne Catherine's little fish now seem to question humans about their own environment and their survival.