Photographs of Lucia Guanaes

Opening thursday 7th November 2019 from 18:30 to 21:30

Galerie Umcebo – 102 Bd Diderot
75012 Paris – +33 (1) 75 51 09 07
Open Thursday to Saturday – 2 to 7 pm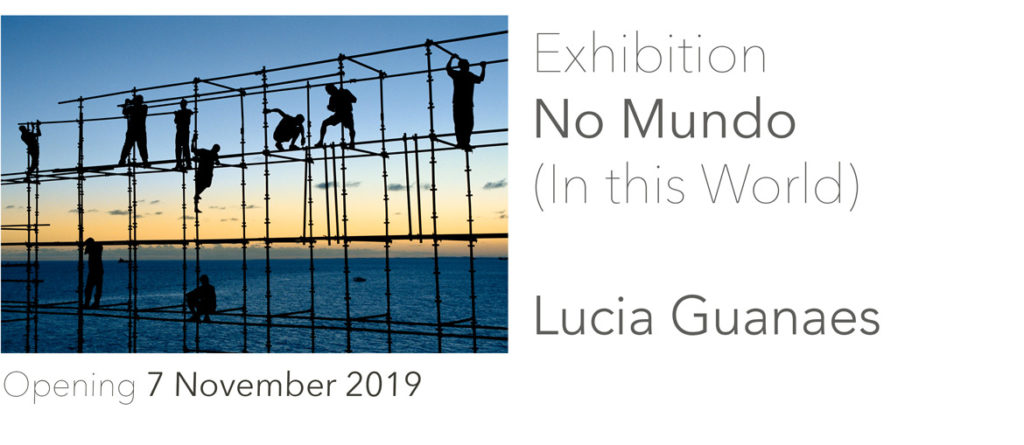 With "No mundo", Umcebo gallery presents a selection of photographs of Lucia Guanaes made between 1998 and 2018 during her travels between France and Brazil. Originally incorporating different projects of the photographer ("In the heart of Bahia", "Borders of the sea", "Paranapiacaba", "Between-two", …), the exhibition presented here brings together images that deal more specifically with the question of space and landscape, which remains central and runs through all of her work.
Crossing places and towns on foot, Lucia Guanaes captures human beings passing and who come temporarily marking the image with their presence. They are perfectly anonymous figures, and yet their presence seems "bearer of a story". Between a past of the photo (unknown) and a future (unsecure), is constituted an interior cinema with multiple possible. The world (the real) and the images would be, after all, only a mirror of the one who looks at them.
São Paulo-born Brazilian, Lucia Guanaes has been living in Paris since 1977, where she graduated in 1983 from the Visual Arts School at the National School of Decorative Arts and founded with Marc Dumas, the graphic design studio "Tout pour Plaire". In parallel with her work as a graphic designer, Lucia has been developing since 1984 a personal photographic work.