Nousha is an Iranian photographer, specializing in Portrait and Reportage. She graduated in 1998 with a BA ( Photography Major ) from University of Art & Architecture in Tehran and been working in the field since. Nousha is currently based in New York city, where she works as a freelance photographer.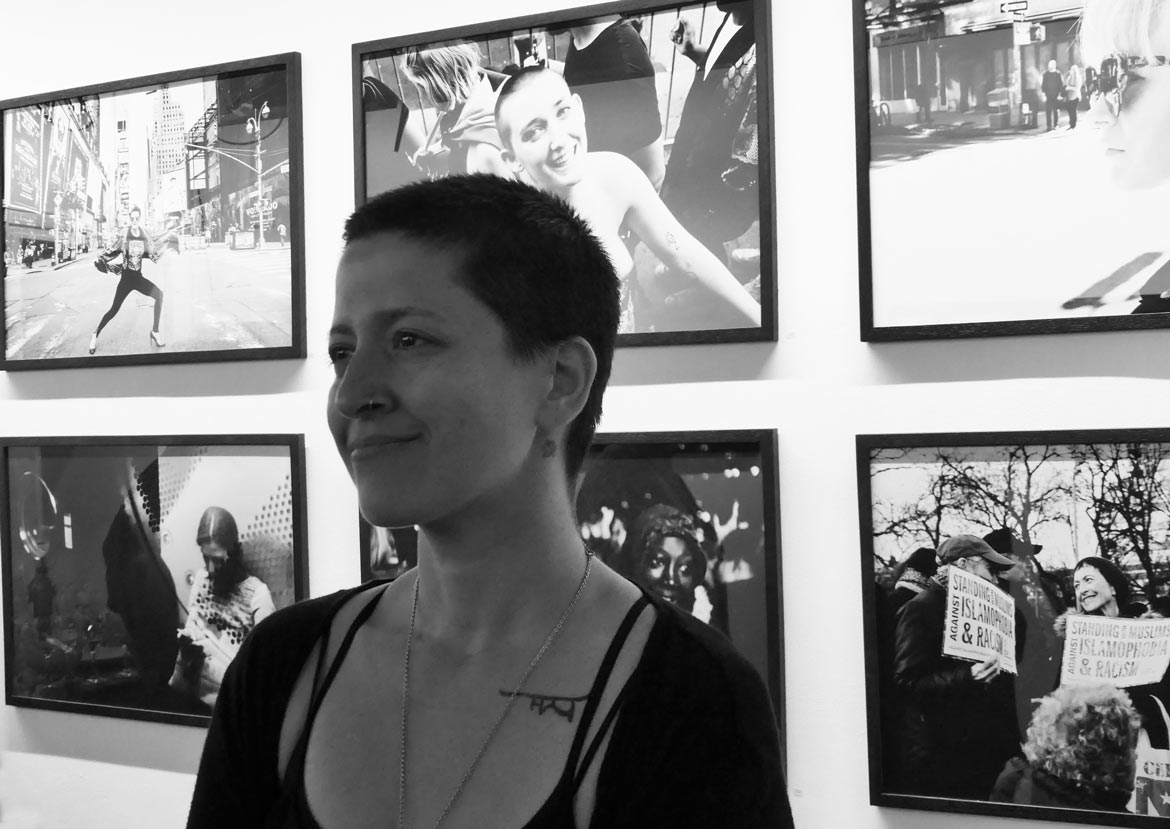 Exhibitions:
2015 – miLES – NYC.
2005 – More – Dubai,UAE.
2002 – Secret Garden – Dubai,UAE.
2000 – Group Show – Tehran,Iran.
1999 – Golestan Gallery – Tehran,Iran.
Selected awards, Professional experiences:
2015 
Partial Grant through Josephine Herrick project, from the National Endowment for the Arts ( NEA )
Workshop, Services for the Underserved
Workshop, McSilver Institute for Poverty Policy and Research
2014
Workshop, McSilver Institute for Poverty Policy and Research
Workshop, Boystown
Workshop, NYU Langone, The initiative for Women with disabilities
Photo Editor, Josephine Herrick Project
Workshop, International High Schools
Member of Professional photographers of America ( PPA )
Workshop, Cooke Center for Learning and Development
Workshop, Pace University Oasis Program
2013
Workshop, Block Institute
Workshop, James J. Peters VA Medical Center
2012
7th Annual Black & White Spider Awards, Awarded in recognition of Exceptional Achievement
2009
UNICEF, Awarded in recognition for photographic contribution to the UAE National Campaign to fight child obesity.
2008
Cub 43 Merit Awards for cover design of "Metropolis".
2006 – 2012
Stringer with Associated Press News Agency, Middle East.
NGO Work:
UNICEF – various projects in UAE
TCV (Tibetan Children Villages ) – Dharamshala, India
Dessine L'espoir (Designing Hope) – Constanta,Romania
Josephine Herrick Project – New York,USA
McSilver Institute for Poverty Policy and Research – New York,USA

Previous agencies:
Middle East and Africa – Associated Press News Agency (AP)
USA – Polaris Images
France – REA, CAPA and Gamma
Publication:
Time Magazine, Noisey, Cosmopolitan, Mindful Studios, Inc.ME, TripleW, Afar, Sonima, Yoga Journal Korea, Yoga Journal USA, Rolling Stone ME, BrownBook, Forbes, FT Middle East, Washington Post, The Guardian, Der Speigel, Global Citizen Magazine, Inrockuptibles and…
Clients:
Mozilla Firefox, K-Deer, Adobe, Inlet Yoga, Laughing Lotus San Fransisco, Square, Laughing Lotus NYC, Zurich International, L'Oreal, Lacoste, Motorola, Eye on Earth, Dubai Racing Club and…