An exhibition by Cyril Brody.
From September 29, 2020 until October 31, 2020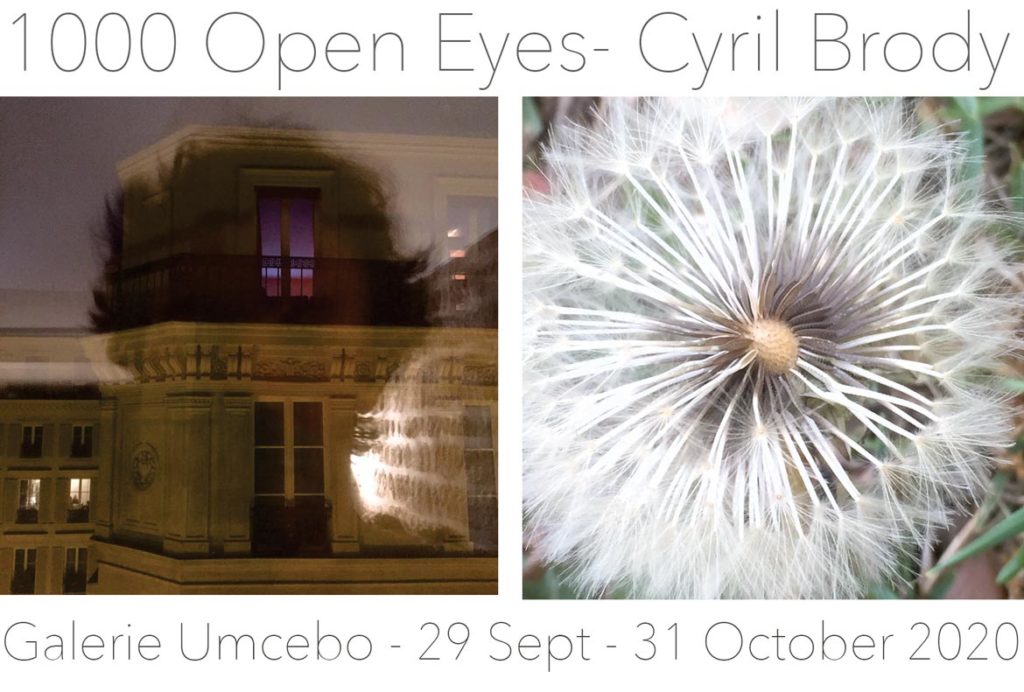 Cyril Brody is a documentary filmmaker and fiction writer.
A few years ago, driven by a deep need to develop a gaze away from his cinematographic practice, he began to explore his daily environment with his smartphone.
He began by looking at all the things that, by 2, were likely to evoke a gaze – "pairs of eyes", which he scrupulously photographed. Like a collector, he has accumulated dozens of photos, collected on his Instagram account, which gives the exhibition its title: @1000yeux_ouverts
Access to the On-line shop here
By seeking to complete his series, he discovered new ones, thus gradually widening the scope of his subjects.
Performing a veritable daily visual gymnastics as an image hunter, he associates similar-but-different, he constructs coded rebuses, of variable geometry and assembles the pieces of an infinite and mutant puzzle.
Cyril Brody's photography borders on obsession without ever becoming boring. The search for aesthetics, for composition is omnipresent, and storytelling is never far away. His images represent micro-narratives offered by reality, but which escape him, because they only exist through the framework that their author invents for them.
The rest of the artwork can be seen on this link : Galerie en ligne
In this video, Cyril presents his exhibition: